Travel the Intriguing Road of Publishing With Mulholland Books
"Still round the corner there may wait, a new road or a secret gate," wrote J.R.R. Tolkien, whose words precisely describe exactly what each reader is seeking when turning the pages of an intriguing book. We don't know what's around the next bend, so we keep reading until there are no pages left to absorb.
Such was the impetus for Little, Brown and Company to start its unique imprint, Mulholland Books, which focuses on page-turners such as thrillers, crime tales, spy stories, suspense, and other genres that readers simply can't walk away from. Although the imprint is less than a decade old, Mulholland Books has already made its mark on the publishing world.
It Started As An Incubator
"Mulholland was originally conceived (and continues) to be an incubator," says Joshua Kendall, editorial director. "We are an incubator for both emerging and beloved talent as well as an incubator for innovative methods in publishing. This means a full-staff marketing as well as an editorial department, devoted to a select group of yearly titles, who think and strategize new marketing and outreach ideas months before each publication."
This bold philosophy has helped Mulholland Books acquire dozens of high-profile books, such as The Cuckoo's Calling, by Robert Galbraith (J.K. Rowling's pseudonym) and J.J. Abrams and Doug Dorst's S. Recently, Mulholland has brought in authors like Caleb Carr, Attica Locke, and Walter Mosley, just to name a few of the company's respected writers. "I personally like authors with original voices and concepts," says Kendall. "Those who see themselves as part of the larger conversation of culture and society."
Searching For The Essentials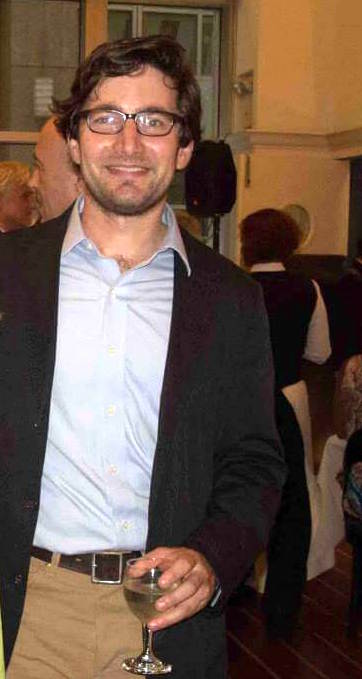 Joshua Kendall
In an industry defined by its constant change, Mulholland Books aims to focus on the elements of story that really matter. When asked about what the imprint is looking for in its writers, Kendall pointed to the craft as being key. "In some respects, we're looking for what every fiction or crime-fiction editor looks for: high-quality writing, compelling and conflicted characters, rewarding storytelling."
When it comes to compelling storytelling, Mulholland Books' recent releases certainly help to continue its streak of bringing thrilling, immersive novels to readers. "Attica Locke's Bluebird, Bluebird may be one of the best books we've ever published," says Kendall. "It's an addictive thriller about race in America."
Also from Mulholland Books is author Felicia Yap's Yesterday. "One of the coolest, creepiest, and whiplash-inducing debut psychological suspense novels you'll read," Kendall said. "It's set in a world where people only retain short-term memory for one or two days."
Looking Forward
Last year, Mulholland Books celebrated its fifth anniversary, and it's likely that the firm will see dozens more as it cultivates a massive following. "Mulholland will grow and innovate based on our relationships with readers, with booksellers, with fellow writers and journalists, with film/television/streaming producers, and with the global publishing community," Kendall said. "My sincerest hope is that our relationships with these widening rings of support remain as personal and human as the efforts that have brought us here. People read fiction, and especially crime fiction, for a human experience. We owe it to the books and their writers to be equally earnest and enthusiastic."
And when it comes to the writers, Mulholland Books has one last bit of advice for aspiring authors. "Take your time making yourself the best novelist or nonfiction writer you can be," Kendall advises. "The longer you do so and the longer you read other books (avidly, voraciously, critically), the sharper and more distinctive your individual vision will become. Also, take your time finding a good literary agent. Again, do research, and when the time is right, be considered and forceful in your approach."Posted in News.